2018 Golf Support Recipients
---
Our Inaugural Year Donation Proceeds Supported Two Local Charities.
Thank you to all the participants and supporters that made these donations happen.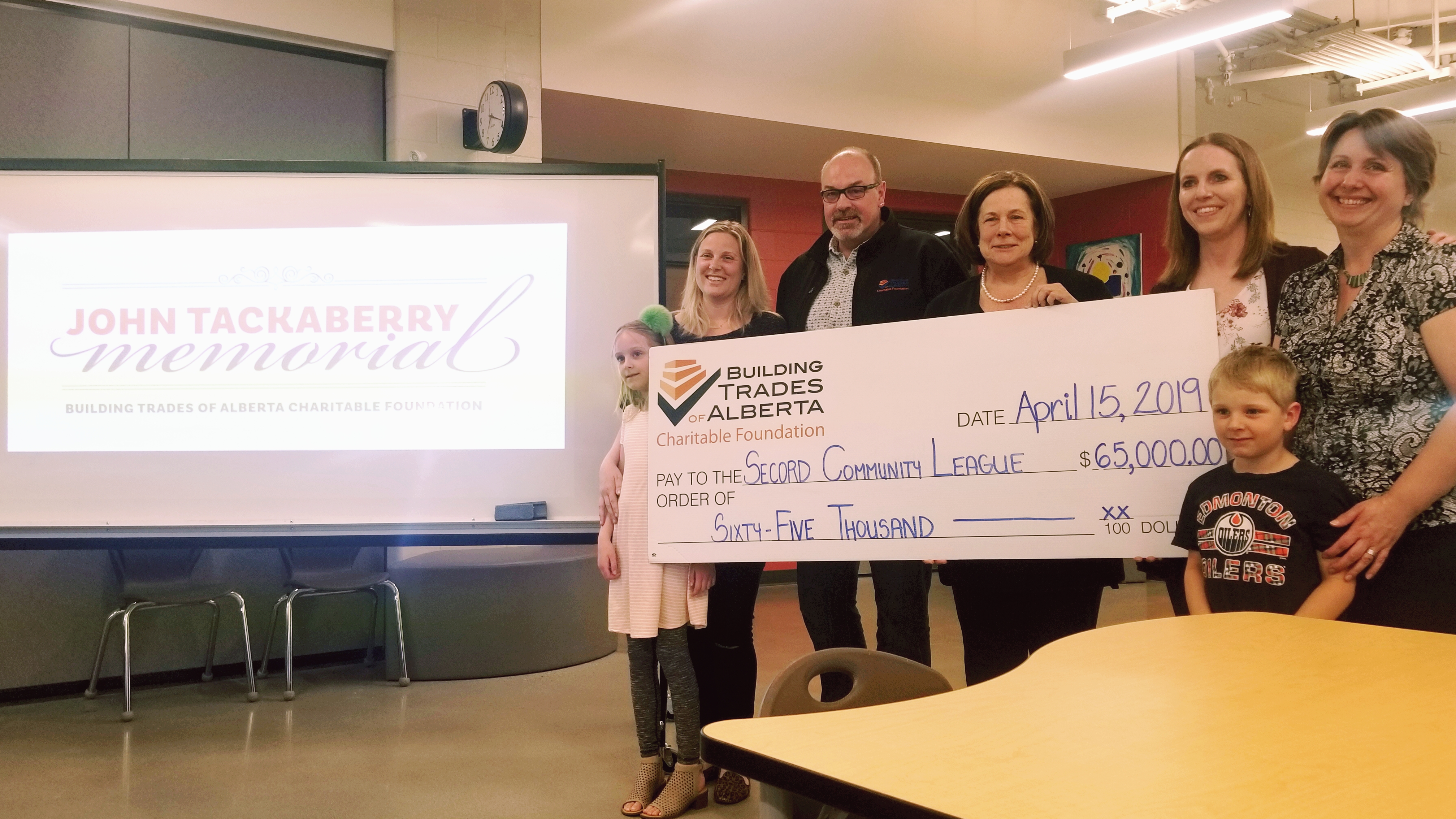 On April 15th, 2019, Charitable Foundation Director Ian Robb was joined by the Tackaberry/Kronewitt Family to present a cheque for $65,000.00 to the Secord Community League. These funds were raised at the 2018 John Tackaberry Memorial Golf Tournament and were the first to be given out. This donation is particularly special to the Foundation as the Playground that will be built with the funds is in the green space beside David Thomas King School. Both Johns' grandchildren, Avery and Jack Kronewitt, attend David Thomas King School and will get to enjoy not only the playground but their Grandfather's memory for years to come. To learn more about other Secord Community initiatives please visit Second Community League.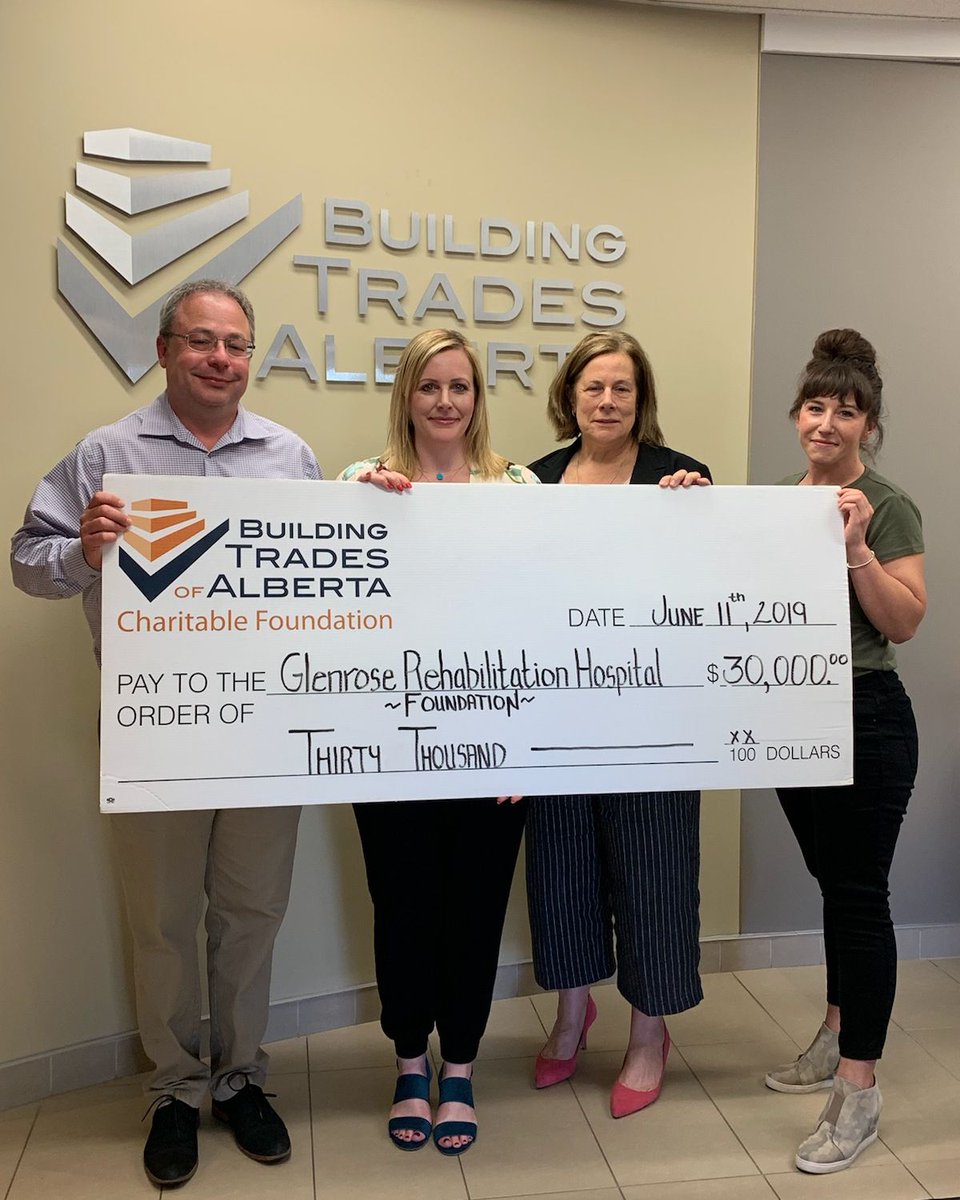 On June 11th, 2019, Terry Parker, the President of the Charitable Foundation was joined by Jacquie Tackaberry and Delanee Daviau to present a cheque for $30,000.00 to the Glenrose Rehabilitation Hospital. The Glenrose plans to use this donation to provide the Pediatrics Wing with its own Audiology Booth. This donation was made possible by our participants' and sponsors' continued support. To learn more about other Glenrose Hospital initiatives please visit Glenrose Hospital Support