Live Auction
---
Many thanks to all the organizations and individuals who chose to support the John Tackaberry Memorial Golf Tournament by donating to our live auction.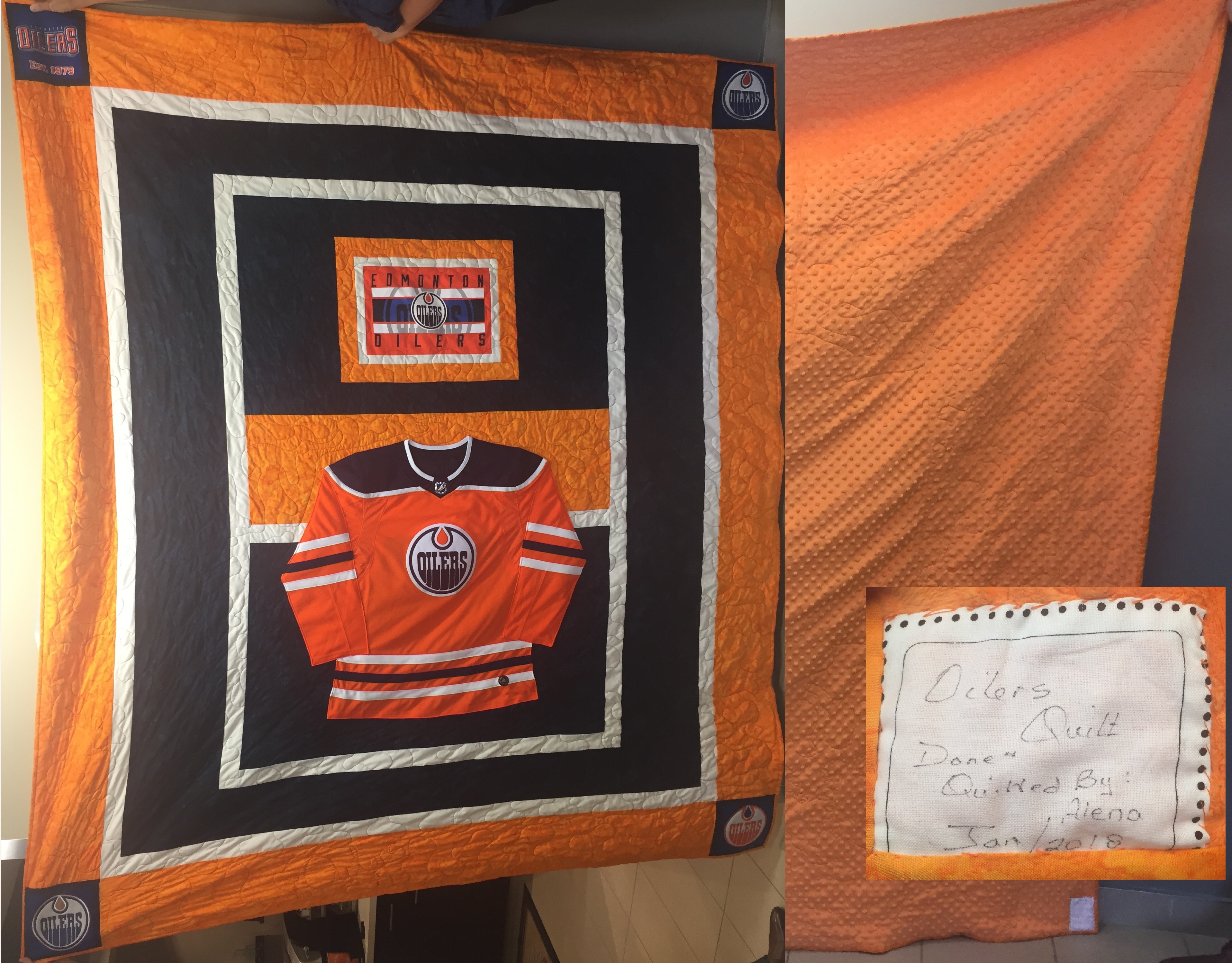 Thank you to our good friend and todays Tournament Marshall for the event Robert Philp for the amazing, one-of-a-kind Edmonton Oilers quilt. It measures approximately 8' tall by 7'wide and is so very soft. Stitched with an actual jersey on the front. A great gift for the copper-and-blue-blooded
Oilers fan or for the budding hockey pro.
Approx. value: $1000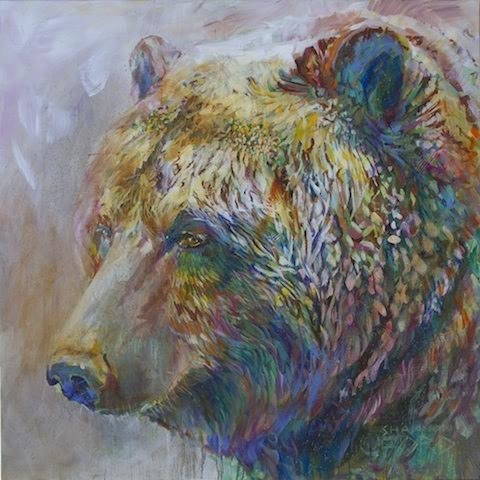 From the Mountain Galleries at the Jasper Park Lodge in beautiful Jasper Alberta comes the print "Grizzly in Pipestone #5" by Shannon Ford. Inspired by Billy of Beyond Just Bears, this 4' x 4' piece of art is giclee on paper. Giclee is a type of printing that ensures your print will never degrade or yellow over time and allows for a better longevity.
Approx. value: $3400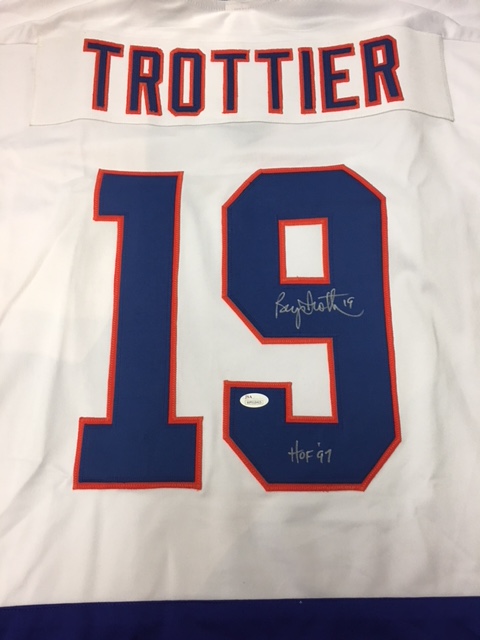 Signed jersey from the great Bryan Trottier, #19
Born in Saskatchewan in 1956, Trottier played centre for 18 seasons in the NHL with the New York Islanders and the Pittsburgh Penguins. He has wona total of seven Stanley Cups (four with the Isles, two with the Pens, and one as an assistant coach with the Colorado Avalanche). Additionally, he holds the NHL record for most recorded points in a single period - six points, earned with four goals and two assists.
Further, he is one of only eight NHL players with multiple five-goal games. The list also includes Joe Malone, Wayne Gretzky, Mario Lemieux, Newsy Lalonde, Babe Dye, Maurice Richard and Darryl Sitter. All eight members of this elite group are Canadian.
In 2017, Trottier was named one of the '100 Greatest NHL Players' in history. He played 1,279 games and earned 1,425 points with 524 goals and 901 assists. Thank you to Jim Conway for this generous donation.
Approx. value: $400




The Summit Series, or Super Series, known at the time simply as the Canada-USSR Series, was an eight-game series of ice hockey between the Soviet and Canada, held in September 1972. It was the first competition between the Soviet National team and a Canadian team represented by professional players of the National Hockey League (NHL), known as Team Canada.
This iconic series ended in a win for Canada. This matted and framed Authentic memorabilia features: Vladislav Tretiak & Yvan Cournoyer and is signed by both. The LIMITED EDITION piece is sure to bring back memories for those who got to watch the series and any hockey fan recalling history! Thank you to our friend Dale Bowes with The Sports Corporation for this generous donation!



Resort Vacation Certificates are redeemable for a 7 night stay at vacation rental properties worldwide* designed to be used for off-peak travel, although accommodation may be available throughout the year. Peak seasons can vary according to destinations and dates. All accommodations have fixed check in days. Our inventory is an aggregation of diverse vacation rental properties from leading property management companies, developers, condominium and housing associations around the world and range from studio apartments and resort condos to 2+ bedrooms single-family homes, villas and cottages. Many offer living rooms, dining rooms, fully-equipped kitchens and laundry facilities. Choose your destination from one of the properties spanning 6 continents!
Certificate must be redeemed, and accommodations must be booked before the Expiration Date on your certificate. You may be able to search for accomodations up to 12 months in advance depending on your certificate type. Travel must be completed within 12 months from the date you booked the accommodation. Generously donated by Dawn Fraser of Century 21 Real Estate.

To complete this package it is offered with a $1000 Westjet gift certificate courtesy of our Cash Donors.
The beach is calling!!